A Complete Guide for Buying Stamps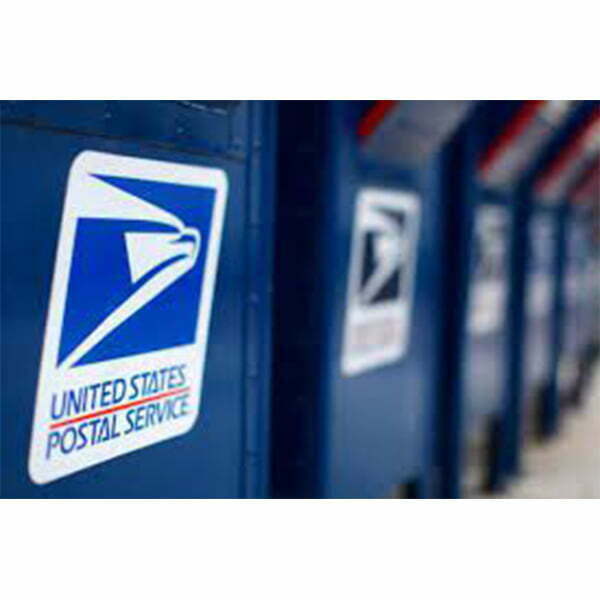 A Complete Guide for Buying Stamps
If you want to buy stamps, you need a comprehensive guide to buying stamps. In this article you will learn where to buy stamps, what are their advantages and disadvantages How to recognise fake stamps and what are the consequences of using fake stamps? How to use stamps correctly? How many types of stamps are there? I believe that after reading this article you can gain the knowledge you want.
W
here you can buy stamps
?
1: Buy stamps on USPS.com
The Postal Service's website offers a wide selection of stamps, such as U.S. Flags stamps, Flowers stamps, and Holiday stamps (e.g., Christmas stamps) and themes (e.g., Bugs Bunny, American Outdoors, and the moon landing), as well as famous Americans such as Gwen Ifill, Sally Ride, Walt Whitman, and Arnold Palmer. You can search the site by color, shape, theme, face value, etc.
The advantage is that they are official original products, so you do not have to worry about buying fake products. The disadvantage is that you have to buy at full price, plus pay excise tax and transaction fees, and there are no discounts. If you want to buy in bulk, this cost is a big burden for us.
2: Buy stamps from Stamps Dealers
Stamp dealers are a good source of used stamps and often offer inexpensive packages of many different stamps from around the world. If you collect these stamps, you should visit the stamp dealers in your area. They will always surprise you. How to find them?
Just look in your Yellow Pages under "Stamps for Collectors" and find out how to approach them.
3: Buy stamps from The Internet
There are many online stores, such as: Amazon, Wal-Mart, ebay, etsy, etc. You just need to find the stamps you like here and order online. There are many types of stamps there, much more than at the USPS, and also stamps from earlier years can be found, but it should be noted that there are not many sellers who are actually authorized by the USPS to sell, and it is very easy for you to buy fake stamps, especially cheap ones. For real stamps, it is impossible to get more than 20% discount. Let us take the stamp sellers on Amazon as an example: all authorized regular sellers, including the USPS itself, give only small discounts when they participate in Amazon activities. On top of that, shipping costs are also a major expense.
4: Buy stamps at post office or stamp machine
Visit a post office to order stamps or buy stamps from a vending machine. Post offices have not only manual counters, but also self-service machines. Self-service kiosks are located at more than 2,883 locations nationwide, most of which are open 24 hours a day, 7 days a week. There is no additional fee to use a USPS kiosk. Stamps purchased through this channel are guaranteed to be genuine. The bad news, however, is that stamp vending machines are being removed from all U.S. Postal Service locations. There is no deadline to remove them completely. That's because they are costly and difficult to maintain and operate. And when you buy stamps at the post office, there are restrictions on business hours, and there are not many stamps to choose from, and they are sold at the prices listed. The biggest problem is that you have to join the queue, which is a waste of time.
5: Buy stamps at CVS or supermarkets, etc
Offline supermarkets, pharmacies, banks, gas stations, or bookstores all offer stamp sales. Almost every city has a Walmart store. The good thing is that Walmart is guaranteed to be open all the time, so you do not have a time limit compared to buying from a bank. But you will also need materials like stationery, envelopes and wrapping paper, which you can get here.
However, there is no guarantee that any of the local pharmacies will have the stamps in stock, because not all pharmacies have stamps in stock. Many of the better known pharmacies have stamps for sale. Walgreens, Rite Aid, and CVS should be able to help you get your stamps. They carry a large selection of stamps, so there is sure to be something for you.
Gas stations are better than banks when it comes to buying stamps and mail order. The reason for this is not far from reality, because they are always open as they regularly deliver gas to users. Their uptime is better guaranteed than that of a bank. Unfortunately, not all offline stores carry the stamp you want to buy, and availability is a big problem. If you want to buy, you need to ask the seller beforehand.
How much is a forever stamp worth in 2022?
On June 9, 2022, the Postal Regulatory Commission announced the approval of changes, which include a two-cent increase in the price of a First-Class Mail Forever stamp from 58 cents to 60 cents.According to the USPS, the new rates for First-Class Mail can be summarized as follows:
| | |
| --- | --- |
| First-Class Mail | Proposed Price |
| One-ounce letter, domestic | $0.60 |
| Single-piece letter, additional ounce | $0.24 |
| Postcard stamp | $0.44 |
| One-ounce letter, international | $1.40 |
How
to identify fake stamps ?
Counterfeit stamps are easy to identify by scanning, according to former and current USPS staffers. Real stamps are printed using special ink that fluoresces at a specific frequency under UV light. Special machines detect non-luminous stamps and reject them. After separating these items from the rest, the stamps are verified by well-trained postal staff, able to notice every little detail, as they are used to dealing with millions of genuine stamps. Counterfeit postage will be forwarded to postal inspectors for further investigation.
Fake stamps are more often sold on Facebook, eBay, and some unauthorized websites. "I've seen a lot of fake stamp sites on Facebook," said Andrea Avery, an assistant inspector in charge of the United States Postal Inspection Service (USPIS) who works in the law enforcement division of USPS. A 1-ounce card or letter sells for 60 cents for a First-Class Forever stamp — always give a red flag when a low reserve price is advertised in an ad, Avery said. The steep discount means the stamps are likely to be counterfeit. To ensure your trusted communications reach their destination on time, the Postal Inspection Service reminds you to be aware to avoid fake postage. Counterfeit stamps—usually American flag stamps—are often sold in bulk for 30 to 50 percent off their list price.
W

hat

are the consequences of using fake stamps?
Making or knowingly selling counterfeit postage stamps is a federal crime punishable by fines and/or up to five years in prison. To put it another way, anyone who forges, forges, or willfully utters or uses any forged or counterfeit stamp or revenue stamp of any foreign government shall be liable under this title to a fine or to imprisonment for a term not exceeding five years, or to both .
Mail with counterfeit stamps may also be returned to the sender with postage due. The envelope will be marked RETURNED TO SENDER, COUNTERFEIT POSTAGE. Bounced mail is a trivial matter, and if important documents are not delivered on time, the consequences will be disastrous. Just imagine the consequences of a small business sending a large number of documents to a client or business partner that never arrives.
How to use stamps correctly?
Basic Procedures for Mailing Letters and Postcards
Step One: Choose an Envelope or a Postcard
The postage price of a letter or postcard depends on the size and shape of the mail. It is recommended that the mail's size should be standard and suitable for passing the automatic mail processing equipment to save postage. All envelopes must be flat. If the size of your envelope is not suitable for the automatic mail processing equipment, it will be regarded as a processable envelope, then it will need more postage before it can be mailed. Unprocessable items include uneven or hard envelopes and envelopes with clips, ropes, or buttons. Irregular, square, or vertical envelopes also need more postage before they can be mailed. There are many categories of USPS Forever Stamp, which are applicable to different situations.
Envelope
Envelopes must be made of paper.
To use the price of an envelope, envelopes must be rectangular.
Envelopes larger than the size of a letter will be charged according to the package price.
To apply the uniform postage price, large envelopes must be rectangular.
Postcard
To apply the First-Class Mail price, postcards must be rectangular.
Extra-size postcards will be charged as letters or large envelopes.
                                                  Dimension Requirement for Postcard and Envelope
Mail piece Dimensions
SHAPE

LENGTH

HEIGHT

Postcards

Minimum

Maximum

5 Inch min.

6 Inch max.

3-1/2 Inch min.

4-1/4 Inch max.

Letters

Minimum

Maximum

5 Inch min.

11-1/2 Inch max.

3-1/2 Inch min.

6-1/8 Inch max.

Large Envelopes

Minimum

maximum

11-1/2 Inch min.

15 Inches

6-1/8 Inch min.

12 Inches
Step Two: Write the Mailing Address
Please clearly write or print your mailing address in the right place to ensure that your mail will be delivered on time. A miswritten envelope may get lost. How to write American envelopes and postcards will be detailed in the following paragraphs.
Step Three: Calculate and Pay Postage Price
The number of USPS forever stamps needed to mail a letter depends on the destination, size, and weight of the letter. Mail that needs a Certified Mail receipt or other proof of delivery costs some additional fee. Within the United States, the current price of a First-Class Mail Forever stamp is $0.60, and $0.44 for a postcard stamp. The following are the influencing factors to consider when calculating the postage price.
Destination
How long it takes to deliver
Shape and dimension
Special delivery and insurance
Delivery confirmation receipt
You can evaluate the postage price by the Postage Price Calculator on the USPS official website.
Step Four: Mail Your Letter or Postcard
Stamped letters and postcards can be delivered in the following ways:
Make an appointment on the USPS official website for pick-up.
Bring it to the front desk of the USPS post office.
Give it to the postman who comes to deliver the letters and he will take it directly.
Put it in your mailbox and set the flag up, then the postman will pick it up when he comes to deliver the letters. If your mailbox doesn't have a flag, you can hang the letters to be sent outside the mailboxes.
Drop it into the blue mailbox on the roadside. Only domestic letters and postcards that are under one pound can be delivered. International Express will not be accepted.
Go to the USPS office in the supermarket. Some offices only accept letters and packages destined in the United States.
Note: If you stick the stamps by yourself, make sure the postage is sufficient, otherwise the mail will be returned to the mailing address.
Where do I attach the stamp to my envelope?
The correct way to do this is to place a stamp on the top right corner of the front of the envelope. The front of the envelope, or the side opposite the opening, requires three pieces of information. The mailing address should be written in the center, the return address should be in the upper left corner, and the stamp should be securely affixed to the upper right corner of the envelope. Stamps cannot overlap and additional postage can be placed on the back of the envelope. Other than that, the post office will still mail your letter if you stamp the back of the letter. Putting a stamp on the back of your letter will not cause your letter to be returned. But this is not the best practice.
What is the Forever Stamps?
Forever stamp, also known as a non-denominated postage stamp, is a kind of special stamp. "Forever" means that it can be used forever to send a mail, the actual value of which is converted to the adjustment of the postage of the mail. USPS Forever stamps don't bear face value but has its value based on the prevailing first-class mail rates. For example, if the postage charge for first class mail is 1 USD , the value of this stamp is 1 USD. When the rate is raised to 1.5USD, the value of the stamp will also increase to 1.5 USD but stamps previously purchased with 1 USD can still be used normally without using additional stamps.
US so far has issued two types of usps forever stamps, which are domestic postage forever stamps marked as "Forever" (currently priced at $0.60, suitable for First-Class Mail under 1oz inside the United States) and international postage forever stamps marked as "Global Forever" (currently priced at $1.40 for international regular letters, only one Global Forever stamp is required for a letter under 1oz, and it can be mailed anywhere in the world).
What are the different types of
USPS Mail
?
USPS Postal Service has various mail service types. Each type of mail has different features, service levels, postage prices and requirements. The following are some regular types:
· First-Class Mail /First-Class Mail International: Any mailable, bills, invoices, personal letters and packages. This type is ordinary mail or regular mail, which is difficult to track, and only provides limited tracking services instead of full logistics information.
· Priority Mail / Priority Mail International:It can mail bills, invoices, personal letters and packages. This type enjoys mail priority service, but it is not as fast as Priority Mail Express.
· Priority Mail Express/ Priority Mail Express International: It can mail letters and This type enjoys priority service in transportation and has the fastest speed, so the cost is relatively high.
· Global Express Guaranteed: It can mail lettersand This type is suitable for urgent international packages, and it is the most expensive choice. If it does not arrive at home or abroad within the promised time, you can ask for a refund.
What are the sizes, formats, and shapes of Forever stamps issued by the USPS?
There are generally three shapes for the stamps issued: Rectangle, Square, and Round. Although they are all postage stamps, the different shapes and sizes indicate that their uses are not exactly the same.
Rectangular stamps are the most common shape. They range in size from 0.870″ W x 0.98″ H to 1.255″ W x 1.59″ H. Depending on the actual size, specific rectangular sizes range from forever to jumbo. For a standard-size rectangular envelope weighing one ounce, an ordinary eternity stamp is usually sufficient. If you want to convey more information, a large envelope requires two first-class stamps for the first two ounces and then another $0.15 postage for each additional ounce.
Square Forever stamps are primarily used in select designs, including the Music Icons® series of stamps and the Total Eclipse of the Sun stamp. The 2022 release of the Folk Music Legend Pete Seeger Commemorative U.S. Stamp is part of the Music Icons® collection.
Square stamp designs are also used on stamps with unique rates, such as those designed for square, non-workable envelopes. Square stamps generally start at $0.99 and are usually used for special square envelopes such as wedding invitations.
A Ball stamp, issued May 16, 2017, features a round stamp shape for the first time! The most common round stamps on the market now are international stamps. The international forever stamps have a circular border and always have the words "Global" and "Forever" to distinguish them from other forever stamps.
Additional ounces (Post Office and Metered Mail) for First Class Mail letters are increasing by four cents to $0.24 from $0.20. First Class Mail Flats/Large Envelopes (1 oz.) rates will increase four cents to $1.20 from $1.16. Each additional ounce will cost $0.24.
Unlike other postage stamps, it is a stamp without face value, like a forever stamp. And the two-ounce stamp is always valid for the rate printed on it. Unlike the forever stamp, this stamp is printed with the words "TWO OUNCE" to indicate its use value. By the way, if the words "TWO OUNCE" are crossed out on the stamp, do not be confused because this is the Post Office's way of preventing some companies from counterfeiting two-ounce stamps.
If you are mailing regular-size letters up to 2 ounces within the United States, you can purchase 2-ounce stamps to use. For some heavier wedding invitations or thank you letters, purchasing 2-ounce stamps is generally recommended. For some stamps with complicated shapes that cannot be folded, it is generally necessary to purchase 99¢ stamps that cannot be machined.
With Priority Mail, delivery is guaranteed within 1-3 days. You can ship it in a flat-rate envelope or box for a flat fee regardless of weight (up to 70 lbs (32 kg)). The USPS has also issued Monument Valley stamps as Priority Mail stamps, so you can order these stamps directly. There is also the issue of Palace of Fine Arts stamps as Priority Mail Express stamps. The price is high, but it saves time and effort to calculate. 
Recommendations for the best store to buy stamps: Forever Stamp Store
FOREVER STAMP STORE® was founded in 2018 and the company is located in Houston. Our online service allows small businesses, corporations and online retailers to get first class stamps at lower prices and we legally buy our stamps from thousands of supply partners and the public from companies like USPS and CVS; From bankruptcies and liquidations of businesses to wedding organizers and stamp collectors. This allows us to purchase large quantities of stamps at low prices and pass the savings on to our customers.
Why you need to buy stamp at Forever Stamp Store:
1. Shipping time is as fast as 3~5 working days
2. Formal licensee
3. The process of returning goods is simple and there are no complicated procedures.
4. 24-hour customer service
5. Affordable price
6. The first order has a secret gift.
We give you a very comprehensive analysis of the purchase channels, how to distinguish counterfeit stamps, the price of stamps, etc. The next time you ask yourself, "Where can I buy stamps?", read this article and then buy stamps. Our recommendations are worth trusting.