An Encounter Caused By International Stamps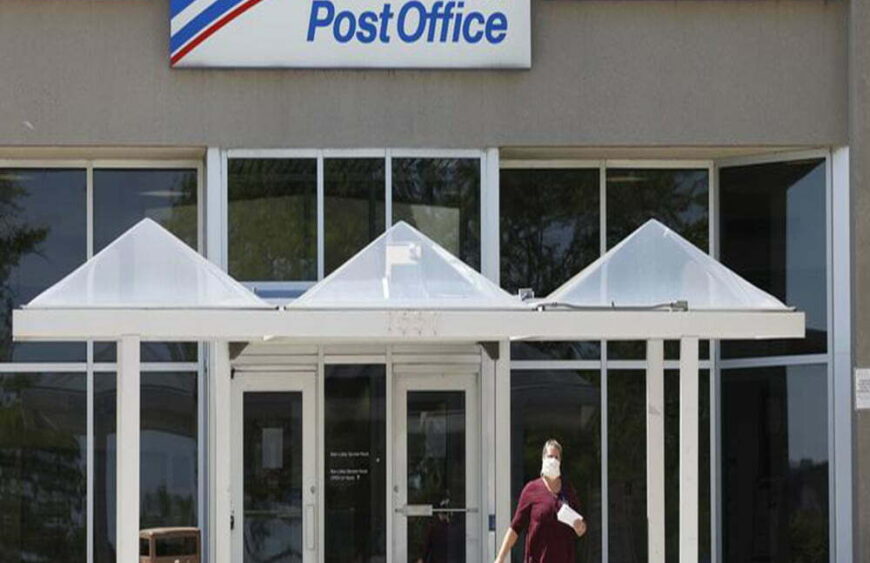 An Encounter Caused By International Stamps
I will never forget that summer. When I opened the dusty letters in the cabinet for many years and touched the Beatles' international stamps, scenes of the past played in my mind like a movie tape. The anticipation, palpitations, and happiness of that summer seem to be vivid, as if it happened yesterday.
An encounter on an international stamp
The story happened in the summer five or six years ago, when I was in college, young, ignorant, curious about everything. As a major in English literature, I have a strong interest in European and North American culture and am good at making friends. By chance, I met a boy from the United States named Declan. Like me, he loved to meet new person and was very interested in Chinese culture.
At first, we only shared our life and chat on Skype. Later, I started writing letters. We shared our hobbies with each other. One of our common hobbies is stamp collecting. He also learned that I like the Beatles very much. So, I received the first transnational email in my life! The most surprising thing is that there is a collection of Beatles stamps on it! This is an international stamp with the Beatles crossing the street. It was issued in memory of the Beatles' song Abby Road. This is cool! From then on, I fell in love with writing letters and kept writing letters intermittently with Declan for three years.
Small Stamps, Great Role: The Great Use of International Stamps
In the letter, Declan introduced many advantages of international stamps to me. It turns out that small stamps have a great effect! Through Declan's introduction, I learned that there are several types of stamps, which are divided into two types: forever stamp, also known as non-identified stamp. First-Class Mail is specifically used for stamps in the United States. Its current price is $0.6, which is applicable to the first-class mail postage within 1oz in the United States.

There are also forever stamps for international, which is applicable to international ordinary letters. Declan has pen pals from all over the world, so he often sends postcards and letters with international postcard stamp and international mail stamp. Declan also shared an interesting way to collect international stamps: write letters to pen pals around the world, so that you can get valuable stamps with local characteristics from all countries! What a good idea!
How to use international stamps correctly to save mailing costs?
As mentioned above, the current price of USPS international forever stamps is $1.4. Letters below 1oz can be sent to all over the world with only one international first-class stamp, which is very cheap and affordable. Me, back then was still a student at that time, there was not too much economic pressure.
In addition, the international stamps of forever stamps are not affected by the market price, so no matter how the postage standard is adjusted, as long as the letters do not exceed 1 ounce, there is no need to match the difference. Therefore, I believe that the collection of USPS international stamps in an appropriate amount can not only preserve value, but also save costs, which can be said to kill two birds with one stone.
How much is the postage for letters and postcards from the United States to China? How long does it take?
Generally, if you want to send a postcard or a 1oz ordinary mail from the United States to China, you only need to stick a $1.
4
USPS international stamp
. As for how long it will take, it depends on the type of service you choose. It may take 2-3 weeks, or even longer, for the most ordinary letter of First-Class Mail International. However, if Priority-Mail International is selected, it can be delivered in 7-10 days.
As a beginner philatelic enthusiast, what should I pay attention to?
1. Determine your stamp collection type
The first thing is to decide the type of international stamp you want to collect. Commemorative stamps, large and colorful, are usually used to commemorate a person, event or theme. Generally speaking, this kind of stamp has a limited circulation, so it is very valuable for collection. Common stamps, such as Christmas, Thanksgiving, Halloween, international rates, priority mail and express mail.
2. Carefully and correctly collect the stamps on the envelope
Do not try to pull the international stamp on the envelope or its paper back, because it will cause irreparable damage. When you are collecting old stamps, you need to know how to take them down correctly. Here's what to do: tear or cut the envelope around the stamp, leaving a small amount of blank. Then, according to the Smithsonian National Postal Museum, soak the stamps face down in cold water for 15-20 minutes. Once the stamp floats freely, take it out of the water with a stamp clamp, dry it with a paper towel, and put a heavy book on it for a day, so that it will not curl.
3. Who else is collecting stamps?
Finding an organization can share more happiness than doing things alone. The Internet is a powerful tool, where you can find the latest and most valuable stamp information on various forums, or write one or two stamp collecting blogs to share your own journey. You can also join the local stamp club! Please consult your local postmaster or librarian, or visit Forever Stamp Store for a list of organizations.