Funny Halloween Stamps – the Classic Sets You Can't Miss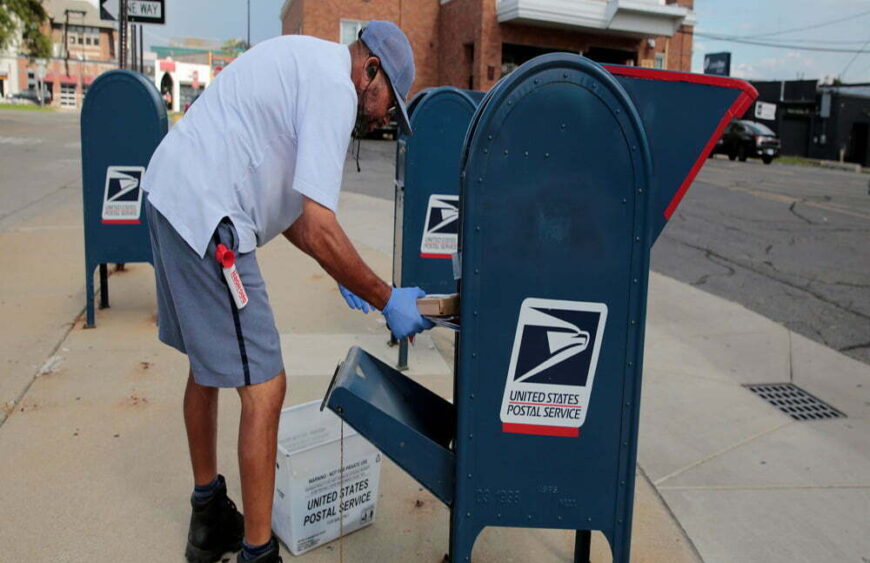 Funny Halloween Stamps – the Classic Sets You Can't Miss
When you travel, what gifts have more cultural and meaningful features besides buying local souvenirs and specialties? I think it's probably about sending letters and writing postcards. When it comes to sending letters, stamps are naturally inseparable. Halloween is coming, why not writing an invitation card with funny Halloween stamps and invite your friends to the party! It must be fun!
The origin of Halloween
Halloween is a holiday celebrated on October 31st every year. Halloween 2022 will take place on Monday, October 31st. This tradition has its roots in the ancient Celtic festival of Samhain, where people would light bonfires and wear costumes to exorcise ghosts. In the eighth century, Pope Gregory III designated November 1 as the day to commemorate all saints. Soon, All Saints' Day incorporated some of the Samhain traditions. The night before was known as All Hallows Eve, later known as Halloween. Over time, Halloween evolved into a day of events like trick-or-treat, carving jack-o-lanterns, holiday parties, dressing up, and snacking.
What is the most hot-sale Halloween stamps?
Speaking of Halloween's most emblematic sign? Halloween's black cats, ghosts, jack-o-lanterns and skulls are none other than that. Ancient Celtic religion believed that cats were the reincarnation of human souls and could foresee the future. The jack-o-lantern comes from a legend that a man from Ireland cheated the devil with money for drinking. After his death, neither heaven nor hell would accept him, and he became a ghost. When the night fell, he cut a big hole in the big pumpkin, placed the lit candle in it, and then knocked the door of every house. And the Irish made the same jack-o-lantern at their door in order to drive Jack away. Thus, the tradition of making jack-o-lanterns was born.
How to get these patterns in the fastest way? I think collecting Halloween stamp is a good idea. Writing a party invitation letter with Halloween stamps and sending a small gift a few days before Halloween will bring the holiday celebratory air to the day. I would like to introduce you to a hot-sale Halloween stamp sets. There are four stamps, including three bats, two ghosts (one is comic, the other is tragic), a frightened black cat, an edgy crow and a spider looking vicious. This whole set of Halloween stamps looks fun and appropriate, and will add endless fun to your letters and greeting cards.

Where can I buy a USPS Halloween stamps?
The best-selling Halloween stamps are mentioned above. Let's talk about where to get these Halloween stamps quickly. Our website foreverstampstore.com is currently on sale, up to 40% off, you can go directly to our product page by searching Halloween stamps or this site https://www.foreverstampstore.com/product/spooky-silhouettes-stamps/.Of course, you can also buy USPS Halloween stamps through USPS post offices, gas stations, convenience stores, shipping centers, etc. At the same time, Halloween postage stamps 2022 will also be online, it is recommended to purchase the collection in advance.
How to mail by Halloween stamps?
Halloween stamps can be used to send letters and small items, and the USPS Postal Service divides mail into different service types. Each type of letter has different features, service levels, postage rates and requirements. Here are some common ones:
First-Class Mail/First-Class Mail International, which is suitable for mailing any bills, invoices, personal letters, and packages. These types of mails only provide limited tracking services, not full logistics information.
Priority Mail (domestic express)/Priority Mail International (international express), which is suitable for mailing bills, invoices, personal letters, and packages. This type of mail has priority mail service, but not as fast as Priority Mail Express.
Priority Mail Express (domestic overnight express) /Priority Mail Express International (international overnight express), which is suitable for mailing letters and items. It enjoys the priority service of parcels in transportation and has the fastest speed, so the cost is relatively expensive.
Global Express Guaranteed (international express), which is suitable for mailing letters, items. It is great for urgent international parcels, but also the most expensive. Regardless of whether it is domestic or overseas, if it is not delivered within the promised time, you can ask for a refund.
Do Stamps Expire?
Stamps, especially forever stamps, are a good store of value. Many stamp collectors also collect a lot of stamps. But some people will worry, will the stamps expire? If it has been several years, can it still be used for mailing? In short, it is still valid. So, u don't need to worry about expiration of the Halloween stamps next year which u buy now. However, there are some notes for you to pay attention, for example, faded Halloween stamps will be rejected. Whether you are a philatelist or an ordinary buyer, you need to keep it well, prevent it from moisture, and use a photo album to keep it safe!