Gain Your Happiness by Collecting Postal Stamps!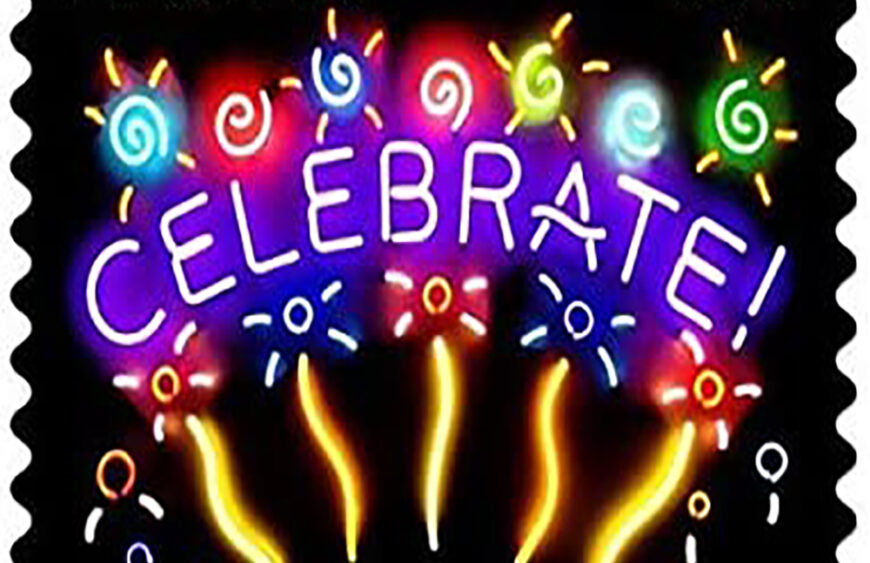 Gain Your Happiness by Collecting Postal Stamps!
When talking about happiness, what naturally comes to your mind? In my opinion , words like Wedding, Christmas, Flower, and Grass immerse naturally. Have you ever thought that postal stamps can also convey happiness? Let's have a look at them!
Wedding postal stamps 
 Can you imagine a world without love? Love is one of the most beautiful things you can think of in this world. From love to marriage, there is a long way to go. To love is a process, a romantic process like dating, whereas marriage is a long-term commitment and support from each other. You will be not only lovers of each other but also partners.
And the connector between these is a wedding. Therefore, you can see how important a wedding is. On such an important day, I guess your dear friends will be invited, right? Don't you want to send them an invitation card packed in an envelope, stuck with exquisite wedding postal stamps? Let's see what can we stick to it.
USPS Forever Love Stamps 
These stamps were released by USPS in 2022. Love Stamps is to celebrate the joy that flowers bring. In each corner of the stamp, there is a blooming flower. Twisting vines holding small flowers forms a heart shape. And the word "LOVE" is interspersed with the green vines. These 2 stamps are issued before Valentine's Day, symbolizing the romantic love between couples.
USPS Love Forever Stamps
The stamp has a black background color with hearts, rectangles, and half circles dotted throughout. The colors are mainly red for passion, blue for calm, orange for love, and pink for romance. The word "LOVE" is in the middle of the stamp's various graphics. This stamp straightforwardly expresses sincere love.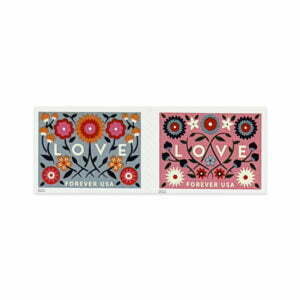 Wedding Roses Stamps
Two white roses fell on a letter filled with poems of love, without much embellishment. Just like the meaning of White Rose -loyalty, purity, and innocence. White Rose is also one of the most popular flowers used in weddings.
Made of Hearts Stamps
This stamp is simple in shape, consisting of a bright red heart that stands out among the surrounding light red hearts as if it was a heart beating. This stamp conveys warm, passionate, pulsating love.
 Above US postal wedding stamps are super suitable for wedding invitations. Receiving your invitation with these wedding postal stamps stuck, your friends will feel the wedding atmosphere at once.
 Like William Parrish says "Love is passion, obsession, someone you can't live without." So let your love spread!
Flower postal stamps  
 Nature always soothes the heart and gives joy. Just like the clouds in the sky, just like the flowers at your feet, let's take a look at these flower postal stamps!
Global Forever Stamps ( African Daisy\ Chrysanthemum\Green Succulent\ Poinsettia)
 All four of these round stamps are full of flowers blooming in the center, conveying a sense of thriving vitality. 
Daisy holds the meanings of new beginnings and rebirth.
Chrysanthemums represent longevity, fidelity, joy, and optimism.
Green Succulent symbolizes enduring and timeless love.
Poinsettia is the symbol of good cheer and success. 
 These flower postal stamps can be used to send international parcels. 
Sunflower Bouquet Forever Stamps 
The stamp shows a bunch of sunflowers in bloom. Sunflowers represent unwavering faith and unconditional love. The Sunflower Bouquet includes an array of sunflowers, lavender small flowers, and other flowers like a daisy. Not only is this flower postal stamp suitable for invitations, and greeting cards, but also it's perfect to express your love.
Tulip Forever Stamps
The symbolism of Tulip Flowers is the deep love that has been adored for centuries. The Tulip Forever stamps feature an assortment of tulips in different colors like orange, white, pink, purple, and yellow. This stamp is similar to the Sunflower forever stamp. Tulip Stamp is also a perfect postal stamp for wedding invitations, party invitations, and thank-you notes.  
Garden Beauty Stamps
If you like to admire flowers in real life, then this is a stamp set not to be missed. This stamp set shows 10 different kinds of flowers: A pink flowering dogwood; A rose-pink and white tulip; A pink and white sacred lotus; An Allium or ornamental onion; A pink and white Asiatic lily; A pink moth orchid with mottled petals; A magenta dahlia; A yellow and pink American lotus; An orange and yellow tulip; and A yellow moth orchid with a pink center.
Maybe you haven't seen some of these flowers before in your real life, but now you can enjoy them in this set of flower postal stamps!
Christmas postal stamps
Christmas is coming soon, time to select some new postal stamps for Christmas! Let's see what US postal service Christmas stamps we have!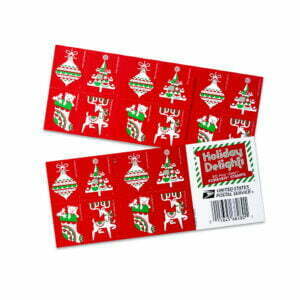 Holiday Delights Stamps -2020 USPS Forever Stamps
This stamp set of four designs showcases hanging Christmas stockings, a beautiful Christmas tree, and Christmas reindeer. The background color is a festive, warm red that sets the holiday mood.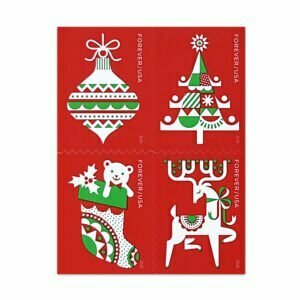 Holiday Wreaths Stamps -2019 USPS Forever Stamps
This stamp set also features 4 designs of different Christmas wreaths, symbolizing the arrival of Christmas. It is said that the circular shape and the evergreen material make the wreath a representation of eternal life. Wreath also represents faith, because Christians in Europe usually placed a candle on the wreath during Advent to symbolize the light that Jesus brought into the world.
These Christmas postal stamps are your perfect choice for sending Christmas postcards and party invitations.\
Except for all the stamps above, there are still many stamps like
African American postal stamps
 with a warm smile (People Stamps) you can choose from. The above stamps can be used when you are sending out your invitation card, and they can also be used to 
increase in postal stamps
. 
From your hearty smile to a selective postal stamp, so many things that can spread your joy and happiness to others. 
Next time when you want to send out something, try these joyful stamps!
Reference: