A Brief Introduction of Global Stamp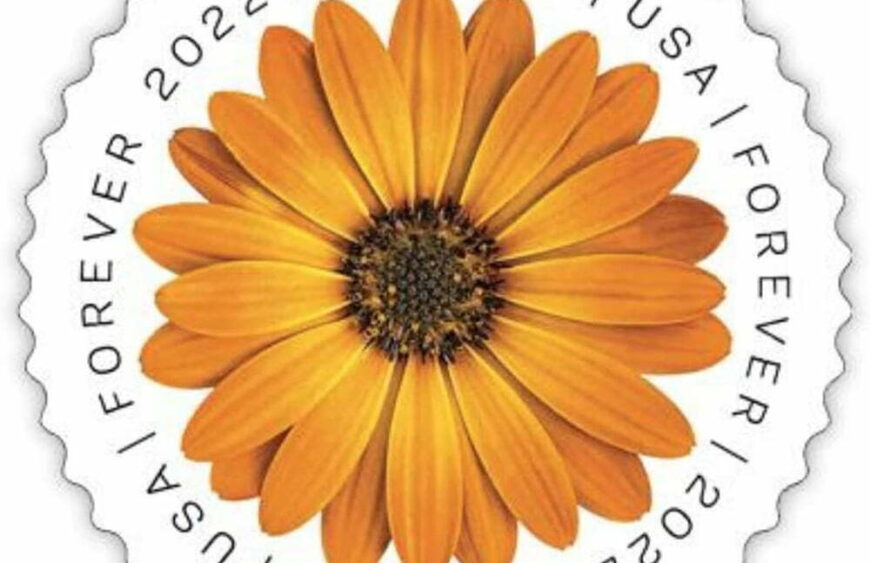 A Brief Introduction of Global Stamp
"Once upon a time, letters were slow, horses and carriages were far away, and I only loved one person in my life." This sentence comes from the classic modern poem Once upon a slow time by Mu Xin, a Chinese writer. If you ask what is the most romantic thing in this electronic age of one-second transmission of information? I think it's a letter. When it comes to sending letters, we have to mention stamps. A small global stamp, bearing culture, emotion, and sincerity, can travel across the sea and reach every corner of the world. Mailing letters, cards, and invitations through the global stamp is undoubtedly the most economical and sincere way of communication.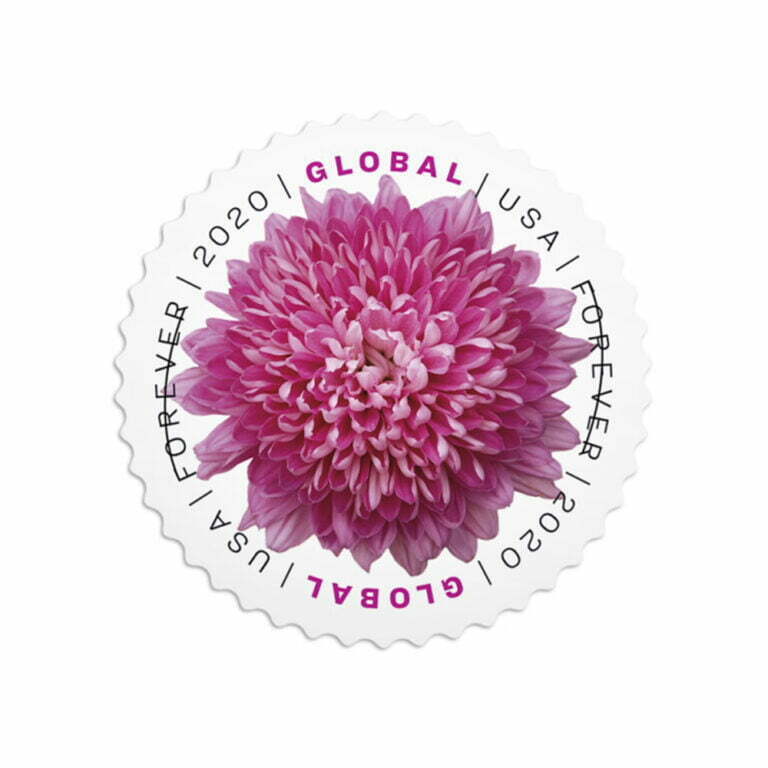 What
is global forever stamps?
A global forever stamp is a "forever" stamp, which means that the consumer can use it for years with no extra cost. The stamp is valid forever, so even if postal prices increase, the stamp can still be used at no additional cost to the consumer. For example, in 2010, it cost $0.46 to mail a normal-sized letter weighing one ounce or less to an address within the United States. In 2014, that rate increased to $0.49. Customers who purchased global first- class forever stamps at the $0.46 rate each in 2010 can still use those stamps today to mail their first-class mail without adding additional postage to the envelope.
The global stamp, which bears the words "Worldwide Forever," is a round stamp that is affixed to the upper right corner of the mailpiece.
More than 150 years ago in England, it was very rare for a postal coach to come to the village to deliver mail. A girl named Alice received a letter, but she couldn't afford to pay for it, so she just took a look at it and returned it. A gentleman saw it and wanted to help pay for it, but the girl refused because there was no letter inside. She let the sender mark the letter and through the mark, learned that her fiancé had found a job so the mission of the letter was completed.
 The gentleman found it very unreasonable, so he suggested to the then-British government: "The postage should be paid by the person who sends the letter, and it should not be too expensive. Otherwise the poor cannot afford to pay. For the convenience of all, I think the person who sends the letter, buys a stamp with a penny, sticks it on the envelope, and sends it that way." As a result, the British government accepted his proposal in good faith. This gentleman's name was Roland Hill,and this is how the world's first stamp was born.
The birth of the global forever stamp
Global forever stamps were created by the United States Postal Service (USPS) in 2007. They are first-class postage, which means they can be used to mail first-class letters regardless of the postage rate. The U.S. currently issues two types of forever stamps, the domestic postage permanent stamp marked "Forever" (currently priced at $0.55 for First-Class Mail within the U.S. up to 1oz) and the international postage forever stamp marked "Global"(currently $1.40 for global first class mail. ) One global stamp is sufficient for letters under one oz and can be sent worldwide.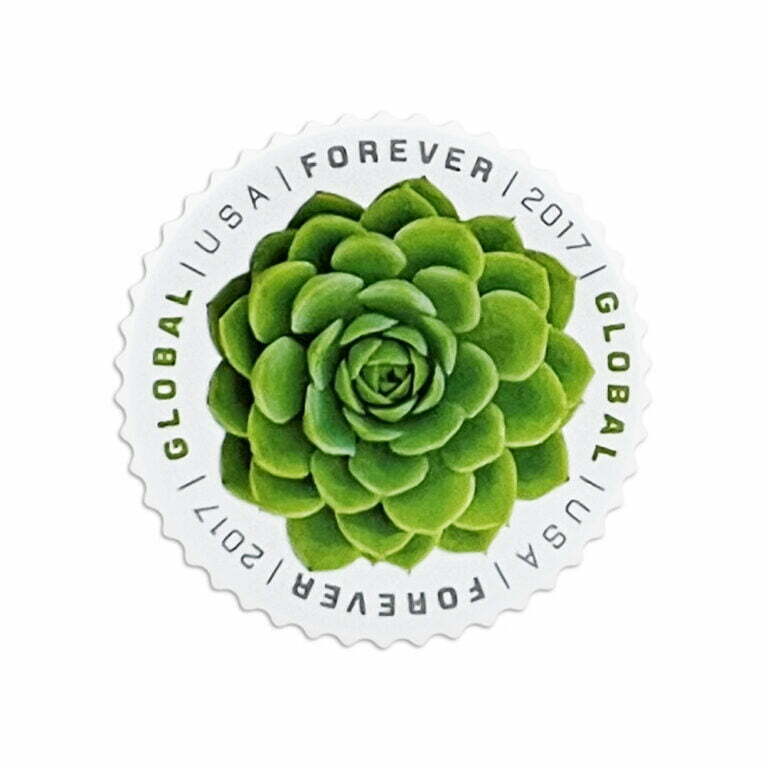 Where can I buy global stamps
There are several ways to buy global stamps. Generally speaking, we can choose the official website of USPS, which has an option called Postal Store. If you go through a store, you can purchase global stamps at USPS Post Office brick-and-mortar stores, convenience stores, gas stations, supermarkets, shipping centers, COSTCO, and mailers in remote areas. In addition, through our website,
foreve rstamp store
 buying stamps is also a good choice. Through the home page of the website, select global stamps, you can buy genuine forever stamp with up to 50% discount. We guarantee to provide the highest value for money and the best service. You can find a new 2022 global forever stamps.
Global forever stamp vs Forever stamp
The Global Forever stamp design is easily distinguishable from other Forever stamp designs. The Global Forever Stamp and Forever Stamp are both stamps that are used for the international delivery of letters.
How much is the global forever stamp cost and worth?
Forever stamps are considered "non-denominated" postage. This means that there is no monetary value (or denomination) printed on the stamp to show the worth. If you look closely at any current issue of global first-class forever stamps, you will see the word "Forever" printed on one side but no dollar value.
This is because the value of a global stamp changes as the cost of First-Class postage changes. Forever stamps will always be worth the current value of First-Class postage. In 2007, the cost of First-Class postage was $0.41. In 2022 it was $0.6. Any Forever stamp purchased at a lower price before 2022 is now worth $0.6.
What are the benefits of global forever stamps?
In my opinion, collecting global forever stamps is surely a no loss business. Forever Stamps make it easier for you to send first-class mail, regardless of price fluctuations. And it is valid at any time in the future. If you purchased a $0.41 global stamp in 2006, it is still workable to send First-Class Mail, even if the price goes up. You don't need to add additional stamps to make up the difference. Therefore, you saved $0.14 with the stamp for 13 years.
The price of First-Class Mail has only gone down twice – followed closely by another price increase. In 1919, the cost of mailing an envelope dropped from 3 cents to 2 cents, and in April 2016, the USPS reduced the price for their First Class. Mailing rates for standard letters ranged from $0.49 to $0.47. However, the drop in second-class rates didn't last long. Less than a year later, prices rose again in January 2017, back to $0.49 per stamp.
So we can predict that the price of First-Class Mail will only keep going up. Thus, Forever Stamps not only simplifies the process for stamp users during these price fluctuations but also reduce their stamp production costs.
A global forever stamp is a "forever" stamp, is a round stamp that is affixed to the upper right corner of the mailpiece, which means that the consumer can use it for years with no extra cost.
A global stamp is a forever stamp,the round stamp that is affixed to the upper right corner, which means that the consumer can use it for years with no extra cost.
A global forever stamp is a "forever" stamp, which means that the consumer can use it for years with no extra cost,the stamp is valid forever.