Forever Stamps: The Guide for 2022 Forever Stamp in Mailing Letters and Postcards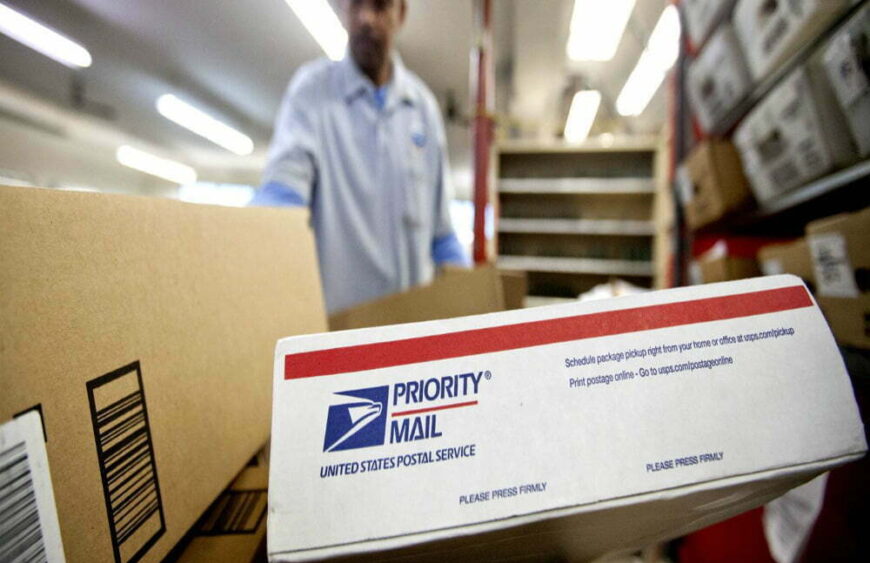 Forever Stamps: The Guide for 2022 Forever Stamp in Mailing Letters and Postcards
Basic Procedures for Mailing Letters and Postcards
Step One: Choose an Envelope or a Postcard
The postage price of a letter or postcard depends on the size and shape of the mail. It is recommended that the mail's size should be standard and suitable for passing the automatic mail processing equipment to save postage. All envelopes must be flat. If the size of your envelope is not suitable for the automatic mail processing equipment, it will be regarded as an processable envelope, then it will need more postage before it can be mailed. Unprocessable items include uneven or hard envelopes and envelopes with clips, ropes or buttons. Irregular, square or vertical envelopes also need more postage before they can be mailed.There are many categories of USPS Forever Stamp, which are applicable to different situations.
Envelope
Envelopes must be made of paper.
To use the priceof an envelope, envelopes must be rectangular.
Envelopes larger than the sizeof a letter will be charged according to the package price.
To apply the uniform postage price, large envelopesmust be rectangular.
To apply the First-Class Mailprice, postcards must be rectangular.
Extra size postcards will be charged as letters or large envelopes.
Dimension Requirement for Postcard and Envelope
Mail piece Dimensions
SHAPE

LENGTH

HEIGHT

Postcards

Minimum

Maximum

5 Inch min.
6 Inch max.

3-1/2 Inch min.
4-1/4 Inch max.

Letters

Minimum

Maximum

5 Inch min.
11-1/2 Inch max.

3-1/2 Inch min.
6-1/8 Inch max.

Large Envelopes

Minimum

maximum

11-1/2 Inch min.
15 Inches

6-1/8 Inch min.
12 Inches
Step Two: Write the Mailing Address
Please clearly write or print your mailing address in the right place to ensure that your mail will be delivered on time. A miswritten envelope may get lost. How to write American envelopes and postcards will be detailed in the following paragraphs.
Step Three: Calculate and Pay Postage Price
The number of
 usps forever stamps
 needed to mail a letter depends on the destination, size and weight of the letter. Mail that needs a Certified Mail receipt or other proof of delivery costs some additional fee. Within the United States, the current price of a
First-Class Mail Forever stamp
 is $0.60, and $0.44 for a
postcard stamp
. The following are the influencing factors to consider when calculating the postage price.
Destination
How long it takes to deliver
Shape and dimension
Special delivery and insurance
Delivery confirmation receipt
You can evaluate the postage price by the 
Postage Price Calculator 
on USPS official website.
Step Four: Mail Your Letter or Postcard
Stamped letters and postcards can be delivered in the following ways:
Make an appointment on USPS official website for pick-up.
Bringit to the front desk of USPS post office.
Give it to the postman who comes to deliver the letters and he will take it directly.
Put it in your mailbox and set the flag up, then thepostman will pick it up when he comes to deliver the letters. If your mail box doesn't have a flag, you can hang the letters to be sent outside the mail boxes.
Drop it into the blue mailbox on the roadside. Only domestic letters and postcardsthat are under one pound can be delivered. International express will not be accepted.
Go to the USPS office in the supermarket. Some offices only accept letters and packages destined in the United States.
Note: If you stick the stamps by yourself, make sure the postage is sufficient, otherwise the mail will be returned to the mailing address.
Post Office Working Hours
The working hours of local post offices vary from place to place, usually nine to five on workdays plus half a day on Saturday and closed on weekends and holidays. Generally, some Regional Offices in large areas have a longer opening time. For example, the post office in Merrifield, VA is open 9:00 am-8:00 pm from Monday to Friday, and 9:00 am-5:00 pm from Saturday to Sunday. Small post offices operate shorter opening hours, usually from 9:30 am-4:30 pm.
US Envelope Filling Format
The standard size of an English envelope is 10.92 x 24.13 cm. When writing envelopes or postcards, please leave at least 10mm bottom margin on the front and back. (Postal service reading and sorting machines may need this space to print barcodes on mail.) The US envelope writing is horizontal, with the smooth side being the front side. The correct way to write is from left to right, not from top to bottom. When writing the address, start from the top left corner of the envelope and write the return address in the upper left corner. It is necessary to write the return address. If it cannot be delivered, the letter will be returned to the sender. Write the recipient's very detailed address in the middle. The recipient address and return address are basically three lines.
Return Address
The return address has three lines. The first line is the name of the sender. For example, you could write "Mr. Willard B. Thompson." The postman knowsthe sender's name as soon as he gets the letter.
The second line would bethe sender's detailed address, including the street address. Please remember to write the unit number.
The third line would beyour city, state, and zip code. In case the information of your city and state occupied a lot of space, you can write the zip code on the fourth line.
USPS Mail Types
USPS Postal Service has various mail service types. Each type of mail has different features, service levels, postage prices and requirements. The following are some regular types:
First-Class Mail /First-Class Mail International:Any mailable, bills, invoices, personal letters and packages. This type is ordinary mail or regular mail, which is difficult to track, and only provides limited tracking services instead of full logistics information.
Priority Mail / Priority Mail International:It can mail bills, invoices, personal letters and packages. This type enjoys mail priority service, but it is not as fast as Priority Mail Express.
Priority Mail Express/ Priority Mail Express International:It can mail letters and This type enjoys priority service in transportation and has the fastest speed, so the cost is relatively high.
Global Express Guaranteed: It can mail lettersand This type is suitable for urgent international packages, and it is the most expensive choice. If it does not arrive at home or abroad within the promised time, you can ask for a refund.
Introduction of American Stamps
Regular Stamp Forever Series
Forever stamp, also known as a non-denominated
 postage stamp
, is a kind of special stamp. "Forever" means that it can be used forever to send a mail, the actual value of which is converted to the adjustment of the postage of the mail. USPS Forever stamps don't bear face value but has its value based on the prevailing first-class mail rates. For example, if the postage charge for first class mail is 1 USD , the value of this stamp is 1 USD. When the rate is raised to 1.5USD, the value of the stamp will also increase to 1.5 USD but stamps previously purchased with 1 USD can still be used normally without using additional stamps.US so far has issued two types of usps forever stamps, which are domestic postage forever stamps marked as "
Forever
" (currently priced at $0.60, suitable for First-Class Mail under 1oz inside the United States) and 
international postage forever stamps
 marked as "
Global Forever
" (currently priced at $1.40 for international regular letters, only one Global Forever stamp is required for a letter under 1oz, and it can be mailed anywhere in the world).
Global Stamp
Like the 
Global Forever
 above, Global stamps are used to send letters internationally.
Commemorative Stamp
As the name suggests, 
commemorative stamps 
are stamps issued to commemorate a person or an event. They usually appear in the USPS for a short time with a small circulation and will run out, so they are very collectible.
Stamp Purchasing Channels
Stamps can be purchased through the option called Postal Store on the USPS official website.
Stamps can also be purchased from USPS Post Office stores, convenience stores, gas stations, supermarkets, shipping centers, COSTCO, and postal workers in remote areas.
Usps forever stamps can also be purchased at very favorable price by online ordering on www.foreverstampstore.com.