US Postage Stamps History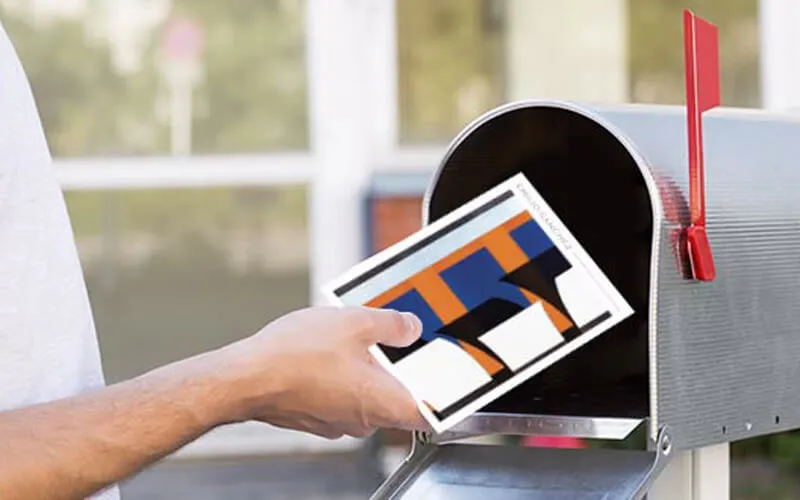 US Postage Stamps History
The Origin Of Stamps
US Postage Stamps Services began with the delivery of stampless letters whose cost was borne by the receiving person, later encompassed pre-paid letters carried by private mail carriers and provisional post offices, and culminated in a system of universal prepayment that required all letters to bear nationally issued adhesive postage stamps.
In the earliest days, ship captains arriving in port with stampless mail would advertise in the local newspaper names of those having mail and for them to come collect and pay for it, if not already paid for by the sender. Postal delivery in the United States was a matter of haphazard local organization until after the Revolutionary War, when eventually a national postal system was established. Stampless letters, paid for by the receiver, and private postal systems, were gradually phased out after the introduction of adhesive postage stamps, first issued by the U.S. government post office July 1, 1847, in the denominations of five and ten cents, with the use of stamps made mandatory in 1855.
The issue and use of adhesive postage stamps continued during the 19th century primarily for first-class mail. Each of these stamps generally bore the face or bust of an American president or another historically important statesman. However, once the Post Office realized during the 1890s that it could increase revenues by selling stamps as "collectibles," it began issuing commemorative stamps, first in connection with important national expositions, later for the anniversaries of significant American historical events. Continued technological innovation subsequently prompted the introduction of special stamps, such as those for use with airmail, zeppelin mail, registered mail, certified mail, and so on. Postage due stamps were issued for some time and were pasted by the post office to letters having insufficient postage with the postage due to be paid to the postal carrier at the receiving address.
Today, many stamps issued by the post office are self-adhesive, and no longer require that the stamps be "licked" to activate the glue on their back. In many cases, post office clerks now use Postal Value Indicators (PVI), which are computer labels, instead of stamps.
Where for a century-and-a-half or so, stamps were almost invariably denominated with their values (5 cent, 10 cent, etc.) the United States post office now sells non-denominated "forever" stamps for use on first-class and international mail. These stamps are still valid even if there is a rate increase. However, for other uses, adhesive stamps with denomination indicators are still available and sold.
Early Postal History
Postal services began in the first half of the 17th century serving the first American colonies of Britain and France; today, the United States Postal Service is a large government organization providing a wide range of services across the United States and its territories abroad.
Officially sanctioned mail service began in 1692. Years later, in1765, taxation implemented through the mandatory purchase of stamps (embossed directly on documents or embossed on paper and affixed to them) was an issue that helped to spark the American Revolution. The tax was repealed a year later, and few were ever actually used in the colonies, but they were sold, including in Nova Scotia and the British Caribbean islands.
Halifax stationer Benjamin Leigh started postal service in Nova Scotia by 1754. In the middle 18th century, individuals like Benjamin Franklin and William Goddard were the colonial postmasters who managed the mails then, and were the general architects of a postal system that started out as an alternative to the Crown Post (the colonial mail system then) which became more distrusted as the American Revolution drew near. The postal system that Franklin and Goddard forged out of the American Revolution became the standard for the new U.S. Post Office and is a system whose basic designs are still used in the United States Postal Service today.
New Stamps
Twelve criteria for new stamps and postal stationery include that "events of historical significance shall be considered for commemoration only on anniversaries in multiples of 50 years." For many years, these included the restriction that "no postal item will be issued sooner than five years after the individual's death," with an exception provided for stamps memorializing recently deceased U.S. Presidents. In September 2011, however, the postal service announced that, in an attempt to increase flagging revenues, stamps would soon offer images of celebrated living persons, chosen by the Committee in response to suggestions submitted by the public via surface mail and social networks on the Internet. The revised criterion reads: "The Postal Service will honor living men and women who have made extraordinary contributions to American society and culture."
On June 14, 2008, in Washington, DC, the Postal Service issued the first set of 10 designs in the 42–cent Flags of Our Nation stamps. The stamps were designed by Howard E. Paine of Delaplane, Virginia. Five subsequent sets of ten stamps each had appeared by August 16, 2012, bringing the total of stamp designs to sixty. Sets nos. 3 and 4 were denominated 44-cents, while the final two sets appeared as Forever stamps.
Now We can buy stamps online from offical website or other retailers. For more detail, please check this article – Where To Buy Stamps Safely And Quickly In 2022.
Most information comes from Wikipedia. If you wanna know more info about US Postage Stamps, we welcome your feedback and ask. Email us at support@foreverstampstore.com or add our whatsapp at +1 (424) 471-7827.