How much does a stamp cost 2022?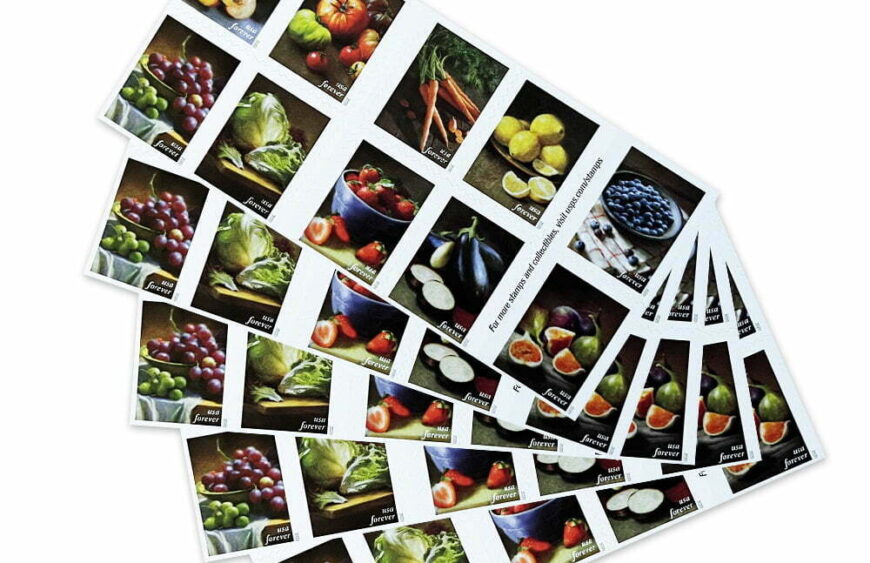 Postage Stamps prices just went up again. The U.S. Postal Service will implement new postage rates for most mailing (market dominant) products. Here's what the U.S. Postal Service will charge customers. In addition to raising the price of us forever stamps, the U.S. Postal Service implemented other postage increases, as well, effective July 10, 2022. 
Mailing Letters, Postcards and Flats/Large Envelopes
The First Class Mail (1 oz.) letter rate for forever postage stamps purchased at the Post Office will increase two cents to $0.60 from $0.58.
The "Metered Mail" rate for First Class Mail (1 oz.) letters which includes online forever postage stamps and postage meters, will increase 4 cents to $0.57 from $0.53.
"Metered Mail" for a First Class Mail (1 oz.) letter for forever postage stamps will be three cents cheaper which than the Post Office rate, a savings of 5%.
Additional ounces (Post Office and Metered Mail) for a First Class Mail letters are increasing by four cents to $0.24 from $0.20.
First Class Mail Flats/Large Envelopes (1 oz.) rates will increase four cents to $1.20 from $1.16. Each additional ounce will cost $0.24.
First Class Mail International (1 oz.) letter rates for postage stamps purchased at the Post Office or online will increase ten cents to $1.40 from $1.30.
Postcards will increase by four cents to $0.44 from $0.40.
Certified Mail will increase by twenty-five cents to $4.00 from $3.75.
The Postage Stamps Policy
The price increase returns for the second time in less than a year. In August 2021, postal officials increased the price of most of its first-class mail up to 10 cents to "help achieve financial sustainability." The Postal Service has operated in Washington state since the mid-1800s, right around the time that postal stamps were first introduced in 1847. There are 538 post offices in the state where customers can buy stamps. They can also be purchased at places like grocery stores.
The new mailing prices, announced by the Postal Regulatory Commission in June and approved by the governors of the U.S. Postal Service, raise prices more than 6% — noting it's lower than U.S. inflation rates, according to the Postal Service website. Some good news: Forever stamps were designed to help customers during price fluctuations, as they represent the current price at purchase and remain good to use at any time. That means people with forever stamps purchased before Sunday are saving 2 cents a stamp. Along with new first-class mail prices, the Postal Service is looking to adjust its costs for certified mail, post office box rentals, money orders and mailing insurance, according to its website.
Enjoy The Benefits Of Being Our Member
Now being our menber, you can get free express shipping!🔥 Max Discounts 20%, So buy now. 
IF you buy more, please email us at [email protected] or add our whatsapp at +1 (424) 471-7827 to get more discounts.