Where Can I Buy Roll of Forever Stamps?
Where Can I Buy Roll of Forever Stamps?
Everyone will need to buy stamps at some point, but where is best to buy them depends on personal needs. Sometimes you want to buy rolls of forever stamps, and the stamps can be delivered right to your door, which is convenient. In other cases, you may need stamps on the weekend. If you are wondering where to buy
a coil of stamps
, we have this list of the most convenient options for you.
Best Places to Buy Forever Stamps
ATMs
Banks
Gas Stations or Convenience Stores
Grocery Stores
Office Supply Stores
Over the Phone
Amazon/eBay
Post Offices
Wholesale Clubs
The above places are all available for stamps, but I am more interested in explaining that they are also available in places we use every day but often overlook. Maybe this will help for a change! Continue reading below.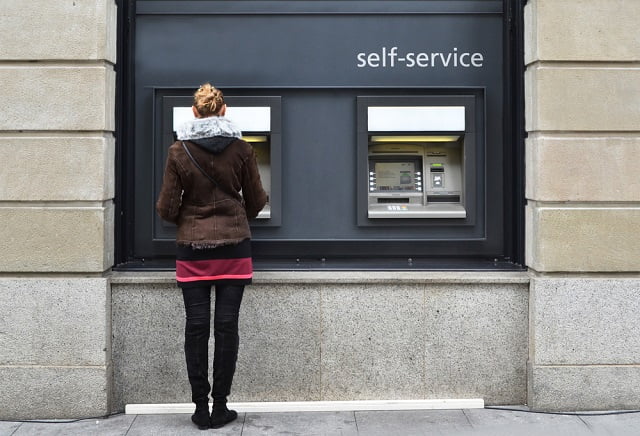 Yes, you really can buy stamps from an ATM!
According to the USPS, you can buy stamps anywhere you see the "Buy Stamps Here" symbol, such as grocery stores, pharmacies, supermarkets, and office supply stores. Also at banks and ATMs."
You can use an ATM or debit card to buy stamps at ATM. The money is deducted from your bank account and the machine gives you the stamps in addition to or instead of cash. For this reason, some stores may use stamps instead of cash for transactions, but this is not common.
How to confirm that stamps can be purchased at those ATMs? 
There are a number of ATMs for selling stamps. Even better, even if you do not bank with a company that has ATM, you can often buy stamps at ATM.
ATMs are usually available 24/7 on a self-service basis and are one of the most convenient places to buy stamps.
However, there is a fee for purchasing stamps at ATMs. Not necessarily for all, but for most cases you will have to leave a small tip.
Even at ATMs, where banks claim there is no fee, you may have to pay a second fee for stamps if you buy them from an ATM outside the network.
Also, not all ATMs sell stamps, so you need to find out where in your area ATM you can buy stamps before you leave, or you could easily make a trip for nothing.
Some banks have information on their websites about whether their ATM can sell stamps. In this case, you can simply search for a bank near you and find out quickly.
Order A Roll Of Stamps From The Bank
Some banks also sell stamps. Similar to ATMs, you must pay a fee when you buy stamps from a bank.
Some of the banks also sell stamps. Similar to ATMs, you must pay a fee when you buy stamps from a bank. This fee is also not fixed and depends on the bank and its service fees.
Also, keep in mind that not all banks can sell stamps. For example, in smaller areas, banks do not offer stamps for sale.
Banks that can sell stamps include:
Wells Fargo Bank
Fifth Third Bank
Key Bank
Note, however, that not all branches of the above banks sell stamps, so it's best to check with them by phone before you travel. Also, pay attention to the bank's hours of operation. Otherwise, it can easily happen that it is closed.
Can I buy a coil of flag stamps online?
If you have an ATM near you that sells stamps, it's convenient to go there, but that's not the only way to get stamps or mail your letters. The U.S. Postal Service sells stamps, and many post offices offer stamp vending machines so you do not have to wait in line for a mail carrier if you just want to order stamps.
At some post offices, these machines are even open when the main counter is closed, such as overnight or on weekends and holidays. You can also order stamps online from USPS.
Food and drug stores, grocery stores, and other businesses also frequently sell stamps. You can pick them up at the register and pay with a debit card, credit card, cash, or the same way you normally do.
Many retailers also carry rolls of stamps, both online and offline. You may be able to buy them at your local Walmart, for example, so be sure to put them on your shopping list.
Ask the cashier what stamps are available. Another alternative is to print stamps on demand through stamps.com. Of course, you must have a working printer to do this.
In some situations, by necessity, you will buy a large number of stamps from a retailer. Make sure the stock is large enough before this happens, and ideally inform the vendor in advance.
Post offices and some other stores, such as office supply stores and mailbox stores, will also let you mail individual items without having to buy stamps first. This can be very useful if you only need to mail letters occasionally and do not need a whole book of stamps right away.
Why it is best to buy more Forever stamps?
As we all know, forever stamps are first-class stamps with variations. They have the same price as first-class stamps.
However, if the price of a stamp goes up to $0.85, for example, you can still use your forever stamps to mail letters or anything else.
Forever stamps are counted as available first-class stamps regardless of future postage increases. If you purchase a first-class stamp that is not a forever stamp and the price of postage increases, you will need to increase postage to make up the difference.
For this reason, it is in your best interest to purchase forever stamps. Again, buying a flag stamp that can be used for any occasion is a great way to save on future postage costs.