What envelope size needs extra postage?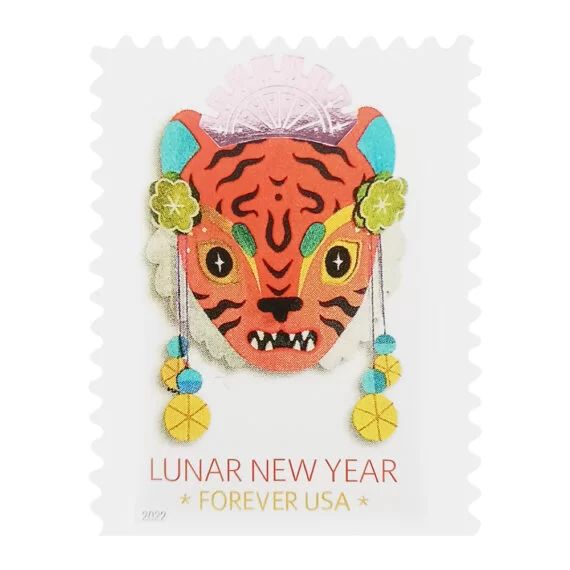 What envelope size needs extra postage?
Sometimes we feel quite overwhelmed looking at the various sizes of envelopes displayed on the website and the various prices and designs of stamps. If you don't know how much postage your envelope will cost to deliver or if the envelope you want to buy is oversized and requires extra postage to pay, this article is about what envelope size requires additional postage.
What determines the cost of postage?
Standard envelopes are normally charged within a specific standard according to shape, weight, and size. Letters exceeding the maximum length, height, or thickness of a First-Class Standard Envelope are charged at the Large Envelope (Flat) rate. Large first-class envelopes (flat envelopes) that exceed the maximum size or that are rigid, non-rectangular, or of uneven thickness are charged the package price. In the case of packages, Parcel Select Lightweight is an affordable service for medium to large shippers, as long as your package weighs under 1 pound, USPS pricing is based on actual weight, not length, height, or width.
The mail can be divided into postcards, letters, large envelopes (flat), and parcels based on the shape and size of the envelope. Generally speaking, the larger your mail, the higher the postage cost.
For First-Class Mail, postcards cost less than letters. Letter-sized mailings cost less than flat-sized mailings. Packages pay the highest price due to the cost of handling and delivery. Envelope sizes may require additional postage due to the postal machines that sort the mail. For example, square envelopes require additional postage.
To use only one Forever Stamp, the envelope must be at least 3.5 inches high, 5 inches long, and must be at least 0.007 inches thick. If you're mailing a card in a standard-sized envelope and weighing less than an ounce, all you need is a perpetual stamp or current postage.
How many envelope sizes does the USPS issue? What is the price respectively?
The non-machinable surcharge in First-Class Mail® is subject to any of the following criteria: Less than 0.009 inches in thickness for mail over 4-1/4 inches high or 6 inches long. the length divided by height less than 1.3 or greater than 2.5 (length is the dimension parallel to the address). In addition to weight, the USPS looks at the characteristics of the letter to determine if it is "unimaginable." This is a bit tricky because it's inherently subjective. Specifically, the USPS checks whether the letter is hard, uneven, has a wax seal (on the inside or outside of the envelope) or is square. Suppose the USPS determines that any of these characteristics are genuine. In that case, it will charge a "non-machinability surcharge" because it will take the position that the letter cannot be automatically processed through its sorter. The "non-machinable surcharge" is an additional 17 cents postage. So, for example, a letter weighing 1.05 ounces with a wax seal would cost $1.01 to mail (e.g., 84 cents by weight plus a 17-cent surcharge).
If an invitation is over 6⅛" tall, 11½" wide, or 1/4″ thick, it is classified as a large envelope (this requires additional postage, and different rules apply to large envelopes). 2022 postage rates for large envelopes (also known as flat mail) start at $1.20 and rise in 24-cent intervals based on weight. For example, an "apartment" weighing 1.05 ounces costs 1.44 cents to mail.
The same "unimaginable" rules above (in the standard letters section) do not apply here. Conversely, if the flat surface is rigid or contains items that cause a thickness change of more than 1/4 inch, the USPS may classify the item as a "package".
What envelope size needs extra postage?
This question is best left to the professionals of the USPS. You can take your assembled invitations to the post office to be weighed and measured, and you can also use the USPS postage calculator to get a reasonable estimate.
The postage value of the Forever Stamp is the current First-Class Mail single 1-ounce letter rate — $0.41. Customers must add postage when mailing letters weighing more than 1 ounce and/or subject to a non-machining surcharge or requiring additional postage (such as large envelopes or packages).
If you are mailing a standard-size envelope weighing less than 1 ounce, you will need 60 cents postage (in 2022) or 1 permanent stamp. Remember that postage will fluctuate up and down over time, so double and triple-check before using vintage postage stamps (not permanent stamps)!
As of July 10, 2022, if you are mailing square envelopes that weigh less than 1 ounce or rectangular envelopes that weigh between 1-2 ounces. (Most wedding invitations) Domestically, you'll need 84 cents postage or 1 2oz "Forever" stamp.
The rates continue to increase if you're mailing something larger or heavier. There is an additional $0.24 per additional ounce for envelopes that meet standard letters. To be safe, talk to a post office professional or use a USPS calculator.
Here are some general guidelines to keep in mind:
Envelope Dimensions: For your envelope to qualify as a "letter," the envelope must meet the following guidelines:
Envelopes must be rectangular and must be at least 3-1/2″ high and 5″ wide (3″ x 6″ envelopes are not eligible because the shortest side is shorter than 3-1/2″). Envelopes also cannot be larger than 6-1/8″ x 11-1/2″ (6-1/2″ x 9″ envelopes are not eligible because the "shortest" side is longer than 6-1/8″).
The nuances here can be confusing, so take your envelope to the post office for confirmation.
Non-Mashable Features: If you're adding wax seals, buttons, or external ribbon, or if you're writing your address on the side, or if your invitation is "too stiff" (and some other nuances), you may also have to pay a "non-workable" Processing Surcharge" as your envelopes need to be processed manually. In this case, the non-machining surcharge is:
Primary Mail: $0.17 (up to the 3.5–ounce maximum weight).
First-Class Mail International Letter: $0.17
The non-machining surcharge for First-Class Mail International letters weighing 1 ounce or less is $0.17. As always, there is a non-machinable surcharge for 1 oz letters that do not conform to the aspect ratio or have any non-machinable characteristics.
That said, typically, a large envelope weighs more than an ounce. Letters covered by First-Class stamps can weigh up to three ounces. If your letter weighs more than one ounce, you will be charged "extra ounces" of postage to cover each additional ounce, up to a total of three ounces. Instead of the full 60 cents, these stamps cost just 24 cents per ounce. You can view these stamps on the USPS website if you want to see some examples of "extra ounce" postage. You can also buy additional stamps for 5 cents or 10 cents each, but in our experience, if you need to pay an extra ounce, it is best to buy an additional ounce stamp.
Bonus tip: If your large envelope weighs 3 ounces, you can technically use three Forever stamps to pay for the full postage too! You will pay a little more than you have to pay, but USPS will accept the letter without asking any questions. Again, it is recommended that you bring the completed invitation to the post office for confirmation.