Postcard Stamp: Beyond the busy life there should be a sense of rituals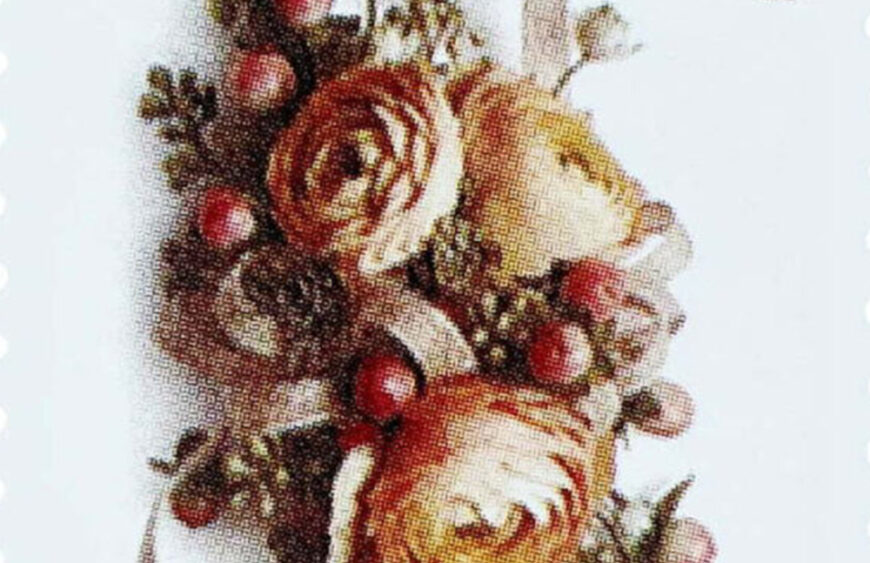 Postcard Stamp: Beyond the busy life there should be a sense of rituals
We live in an incredibly busy world, with many people coming and going every day. Letters, postcards, and postcard stamps are a thing of the past, and social media is the new trend in communication. Life is crazy, full of countless numbers, information, forms, and spreadsheets. In an era known as the "Internet Age," we seem to have forgotten to slow down and appreciate the beauty and happiness of life.
Postcards are the first choices for building deep relationships
As someone who believes in the old fashion, I think letters and postcards are the first choices for building deep relationships with others. They convey a sense of ritual and sincerity to those who receive them. If you really want to build a deep connection with your friends or family, I recommend sending a postcard (with a nice postcard stamp on it) or a letter. This was not just words and a piece of colored paper with a picture or a beautiful landscape on it. Words written down are a part of you. No matter how long or short the words, no matter how clever or simple the expression, they are all a part of you, revealing your heart with a pen. As the French naturalist Buffon said, style is man himself.
Do you know what a postcard stamp is?
When it comes to postcards and letters, you inevitably think of the small but beautiful postcard stamps on them. Honestly, it is not an exaggeration to say that there is a whole world in a small stamp. Before that, a few questions:
●Do you know what a postcard stamp is?
Well, you could say, of course, stamps on postcards, stamps for postcards.
●Do you know what a stamp or postage stamp is?
If you look it up in the Cambridge Dictionary, you'll probably find the definition: "Stamp", also known as "Postage stamp", is a small piece of paper with a picture or design on it that was pasted on a letter or package before it is mailed to show that the cost of mailing has been paid. In short, postage stamps serve as proof that advance payment has been made. If you think that's a postcard or a stamp and that's it, congratulations! you can discover much more with stamps. A captivating, unknown world awaits you.
A small history about postage stamp
In the very beginning, people used ink and hand stamps (usually made of wood or cork) to stamp mail and confirmed payment. Since the 1840s, stamps have been used to facilitate mail delivery. The United Kingdom of Great Britain and Ireland was the first country to invent the postage stamp to improve the postal system. With the introduction of postage stamps, postage is paid in advance by the sender, eliminating the recipient's inability or unwillingness to pay for the item and the sender's lack of incentive to limit the number, size and weight of the item in a simple but dignified way.
The first self-adhesive stamp was the "Penny Black", issued in the United Kingdom in 1840. The "Penny Black" was sufficient to mail a letter of less than half an ounce within the United Kingdom. The stamp contains an engraving of the young Queen Victoria. Since the invention of stamps, the number of letters sent in the United Kingdom has increased fivefold, from 76 million to 350 million.
After the invention of the stamp, it began to spread widely. Philately (from ancient Greek phileo-"I love" ; ateleia-"stamp") – the study of stamps and their use. Collecting stamps has also become a hobby and a form of historical research. A person who collects stamps is called a philatelist.
The charm of stamps is not diminished, still popular with the public
However, in the twenty-first century, the use of stamps has decreased worldwide due to the introduction of electronic mail and other means of communication. Iceland has announced that it will no longer issue new stamps to stamp collectors because sales have plummeted, and there are still enough stamps in stock.
People are still buying postcard stamps, personalized stamps, and other items. In the U.S., for example, people buy USPS postcard stamps to send postcards or letters to family or friends. But postage stamps have become far less popular.
Postage stamps have endured through the centuries and have even become a symbol of an era when people primarily use letters to convey memories and love.
After talking so much about stamps, postcards and so on. Back to the question: why do postcards and letters have something ritualistic about them for me?
First of all, because of the words that reveal people's hearts. I am always happy when I receive handwritten letters or postcards from friends, and I put them in my box. I believe whoever the recipients are, friends, family members, lovers or colleagues. They can feel the sincerity when they read your words. As the Bible says, our words have the power to destroy and the power to build up.
Second, to send a letter or postcard, you buy a stamp, which also reflects a person's sincerity. Imagine receiving a postcard with a beautiful stamp, perhaps depicting your favorite flower, a place you have long wanted to visit, and how happy you will be! To spread joy, all you need to do is buy a postcard stamp and a postcard (even though a postcard and a postcard stamp cost more than an e-card or an email) and write down your thoughts.
Life is so hectic that there is no time to slow down, but there should be a sense of ritual outside of life. We live as a person accompanied by their beloved, family and friends.
I hope that one day when people are travelling abroad and are impressed by an exotic design or something else, they will buy a postcard, put an international postcard stamp on it, and drop it in the mailbox nearby. After a few days, their friends will receive the postcards, and they will also have different stamps on them. And he or she will say, "Oh, how nice that you are here, my friend".
Maybe one day, the postcard will be lost, and the postcard stamps will fall off, but the love and happiness that the postcard conveyed will be cherished forever.
Reference:
[1] Wikipedia
[2] Cambridge Dictionary