Forever Stamps: Preserving eternity through change.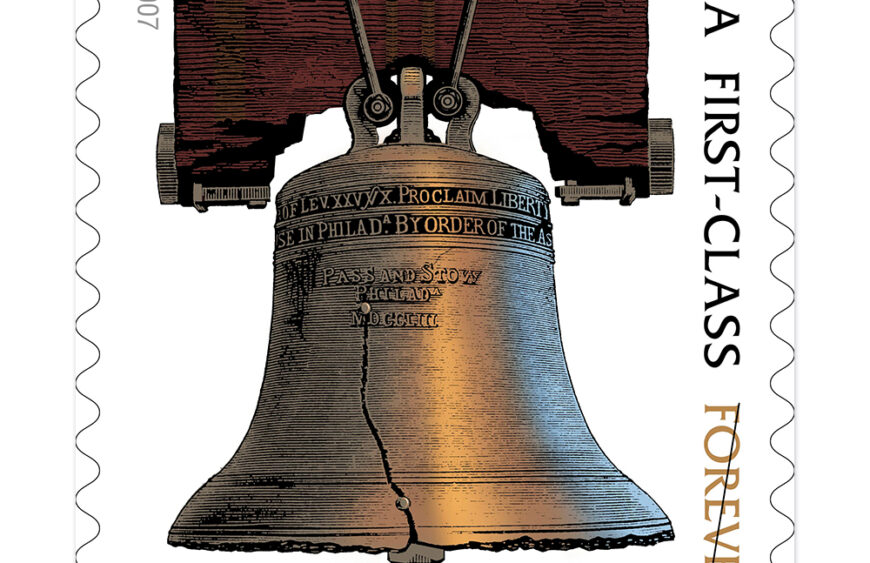 Forever Stamps: Preserving eternity through change.
In April 2007, the first USPS forever stamp with the image of the Liberty Bell, the symbol of freedom of the United States, was released for sale.
In 2011, with the exception of stamps in rolls (500, 3000, 10000), all one-ounce first class stamps became forever stamps.
When I first met forever stamps, some questions came to mind:
What are forever stamps?
Why did the USPS convert most of its First Class stamps to forever stamps?
Why is it called "Forever"?
Well, if you are also interested in what I am curious about, let us find out the answers or make a bold guess together!
They are first class stamps that are special because of their denomination (unit value). This means that even though USPS forever stamps are sold at the same price as a regular USPS First-Class Mail stamp, they remain valid even if the price of USPS stamps increases in the future.
Forever stamps may be used for mailing letters weighing one ounce domestically or internationally. When sending international letters, customers had to add additional postage. But thanks to the issuance of forever stamps around the world, sending international letters has become as convenient as sending domestic letters.
If you want to buy USPS forever stamps, you can order them from the USPS at your local post office, online, or by phone. Pay attention to the method of purchase in case you buy counterfeits.
Even though the value of USPS forever stamps is eternal, you must make sure the stamps are in perfect condition. (Automatic sorters may reject stamps that are illegible, damaged, or torn, as well as stamps that have been glued to the envelope.)
In short, the USPS forever stamp is a first class stamp that serves as the required postage for any standard 1 ounce letter whenever you want. Depending on the intended use, there is now Global Forever Stamp (for international shipping only) and Forever Stamp.
Why did USPS convert most of its first-class stamps to forever stamps?
Now that you know the definition and use of USPS Forever stamps, you may be wondering why we need Forever stamps, or more specifically, why the USPS issues Forever stamps.
From the customer's perspective, it's great for them because once they buy the forever stamps, they do not have to worry about the future price fluctuations of the stamps.
And on the other hand, by issuing forever stamps, the USPS can earn more on the sale of stamps. The logic of the USPS's forever stamp is similar to Sam's Club membership card (except you do not have to pay the bill annually). In fact, it's like spending money up front.
It's a win-win situation, is not it?
In fact, both the USPS and the customers benefit from the forever stamp.
That being said, there may be something else interesting to discover.
From the preface of the annual report for 2006 and 2007:
2006:
Every day, we make the connection.
…
We recognize that no part of the Postal Service is an island. It takes a coordinated effort to process, transport, and deliver the mail, with employees working together to drive results. We're dedicated to being the best — 24 hours a day, every day, everywhere. Because we're all connected.
2007:
Making a bold vision a new reality
The future of mail begins now. A new law, the Postal Accountability and Enhancement Act is changing the way we operate and conduct business, ushering in a new era of accountability and competition. We are seizing this historic opportunity to build a bold vision of a profitable United States Postal Service that delivers for future generations. We will be competitive. We will respond effectively to market and operational conditions and the needs of customers.
…
We will add new value to the mail. We will foster growth and innovation in the mailing industry. We will find new ways to make the mail work better for our customers, large and small. We will use knowledge to our customers' advantage.
If you look closely, you may notice a slight difference between 2006 and 2007 (just in case you forgot – Forever Stamp was released in April 2007).
In 2006 it was more "we are going to get better, we are going to get more involved in the future,"  and we can see that the key word is connection.
In 2007, I was impressed at first sight by the phrase The future of the Postal Service starts now. And you can see that there are many words that have to do with the future and customer focus.
The issuance of USPS forever stamps can be seen as a new way to increase USPS revenue, but in my opinion, it is more a move that reflects USPS strategy – to respond to customer needs and innovate.
Now, in terms of USPS financial performance, forever stamps really work. First-Class Mail revenue increased from $37,039 million in 2007 to $37,564 million, and total revenue increased from $72,817 million in 2006 to $74,973 million in 2007.
People use USPS's service and buy USPS stamps online and offline. In 2021, USPS postal service revenue was up to $77,009. Compared to 2007, the vision has been realized.
Now let us move on to our final question.
Why it is named Forever?
Before I share my opinion, I want to say that Forever is a very clever name. Even though I am completely inexperienced when it comes to USPS stamps, it strikes me that this stamp could be used forever because of its name.
Forever in the Cambridge Dictionary:
For all time
For an extremely long time or too long a time.
Very often
Forever stamp – a stamp that can be used all time and that you can use very often to share your memories with your loved ones.
This is just my guess. Maybe you have a bright idea.
I think the introduction of the forever stamp is good. Even though it was invented for business purposes, I can still understand its value.
Nowadays, everything changes in a very short time. The forever stamp somehow preserves eternity in all these changes. Stamps transport people's feelings, and I hope that these feelings can also be preserved forever.
Reference:
[1]Cambridge Dictionary (online)
[2]United States Postal Service Annual Report 2007
[3]United States Postal Service Annual Report 2006